Aluminium Casement Windows are the most common house window in Malaysia, A great choice for those who desire easy operation with no reaching – they open outward and close inward with ease, just a quick turn of a handle.
FEATURE:
Reduce external sound levels.
Engineered for durability of strong aluminum profile
Enhanced security by Reliance Home Two-Point locking system
Elegant Frame outline and various color choices for both frame and high graded Laminated Glass.
Smooth opening and closing system with premium quality parts components to ensure greatest user friendliness.
All accessories and parts used are made of stainless steel with the screws.
All window products come with two years warranty from Reliance*.
The basic types of windows are rather square and dull. Unlike our custom-designed windows, they are not only functional but also appealing and meantime enhance the appearance of the house or building. Our range of window can be very versatile to be installed and fit into any building structure (domestic or commercal) and available as :
Aluminium Casement window : that swing in and out operated by a crank and hinged at the side vertically.
Aluminium Sliding window : that slide on top and bottom tracks.
Aluminium Top hung window : that swing in and out operated by a crank mounted vertically on both sides of the window and to the wal.
Fix Panel Window : that is fixed and cannot be opened, which can comes in full length especailly for tall window and/or partially, i.e., half or quater fixed as part of a window. This type is practically very suitable if there is no need for open/close window but there is a need to allow more natural light into the building.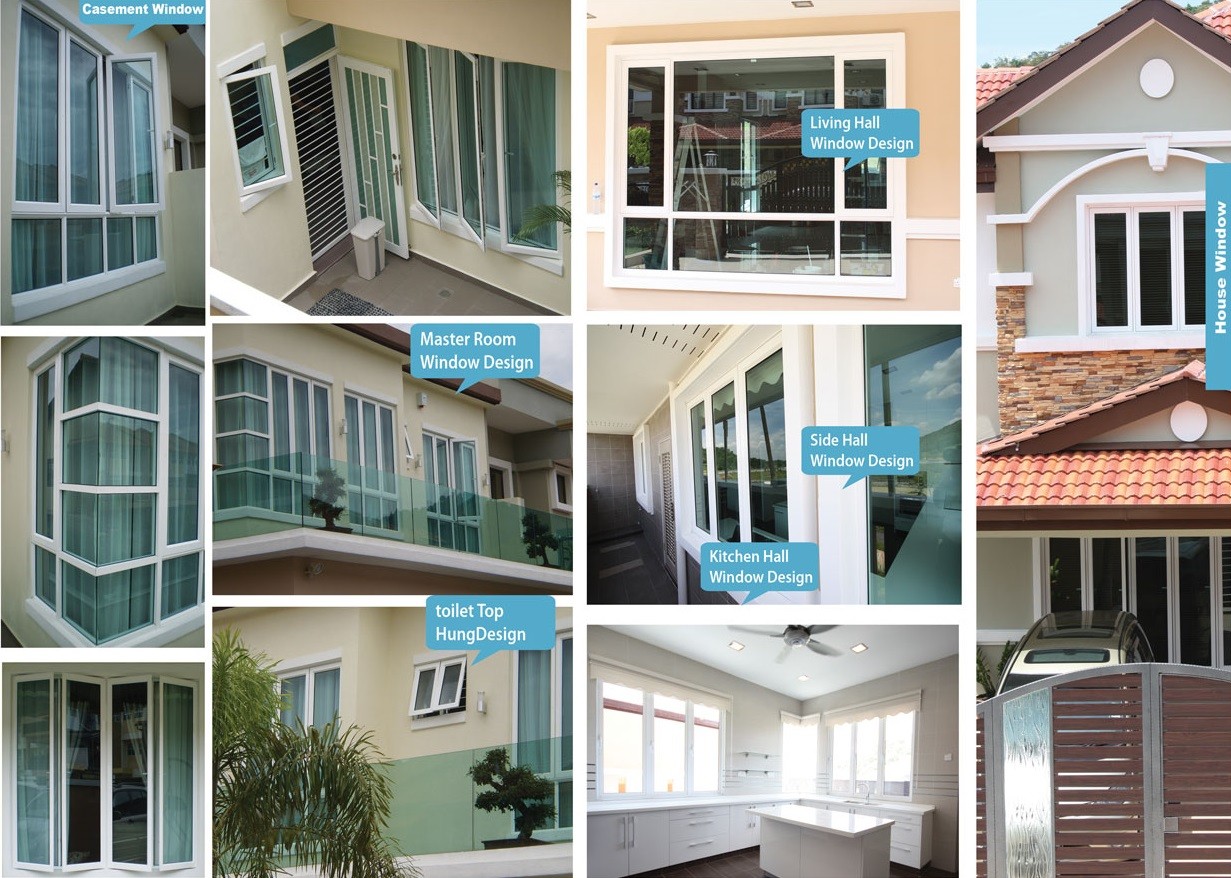 Doors and windows play a major part of any quality interior design. They are the first thing that visitors notice when they see your property.