Bathroom Door is one of the highly intensive used door compared to other door in the house, hence the durability is very important.
Due to the nature of humidity and moisture of the bathroom or toilet, one must select a door to be water-resistant and rustproof.
All of our Toilet Door are made of Aluminium Frame, which is waterproofing, light and low maintenance. Normally, toilet door size is relatively smaller than any other doors in the house. Therefore, choosing door that can maximize the door opening space is extremely important if you have a small bathroom, which even shared by two rooms.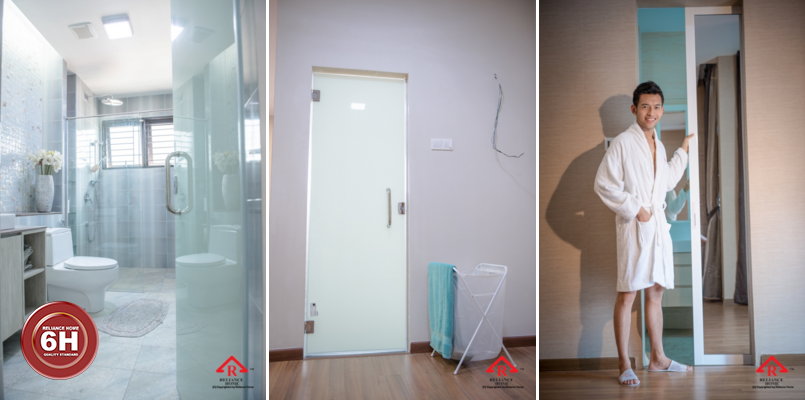 Step 1
Choose types of door
> Bifold Door
> Framed Sliding Door
> Framed Swing Door
> TG800 Frameless Sliding Door
> Frameless Swing Door
Step 2
Choose types of Colors & Materials
>> Frame Color
>> Infil Panel Choice
> Double Layer Laminated Glass
> Acrylic Panel
> Eco Graphic Panel
> Polystyrene
Step 3
Choose the add ons
> Swing Door Lock
> Sliding Door Lock
Step 4
Call us at 03-89623288.
Sit back and relax, our sales team will
take care the rest for you
Find Your door Style
We have plenty of door types available for Toilet Door; one of the most popular bathroom doors will be Bifold Door due to its space-saving and cost effective reason. When you have a bigger size bathroom or toilet; Sliding Door is the best as it opens up your door space fully. Swing Door, among all other types of doors, consume the most space of the opening. To add modern touches to the bathroom like most hotel commonly use, you can opt for glass door.