An Entertainment Room Door can be a very distinctive element to refresh your existing room or new renovation of your house. When a door is painted with a very contrast color against the color of the wall, it will ultimately bring out the interior decor of your room or house. Besides using the paint color to obtain the special effect, there are various types, designs, styles of room doors available for Reliance Home.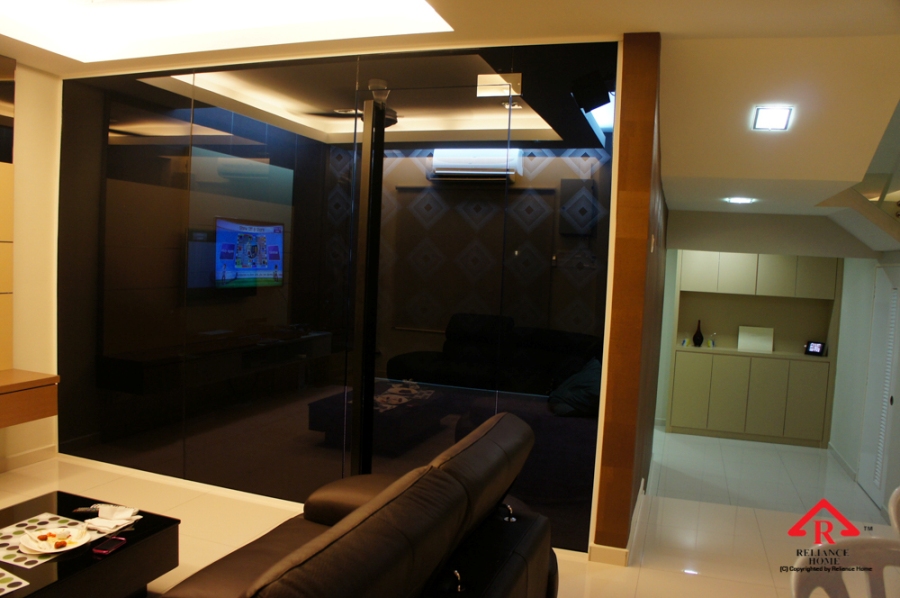 Beautiful frame finishes and glass types will definitely accent any room of your home and trust us, you will love the barely audible, gently glide of the exclusive durable roller system that will allow for the easiest and quitest movement of your slide door imaginable.


Step 1
Choose types of door
> TG800 Frameless Sliding Door
> Frameless Swing Door
> Framed Sliding Door
> Framed Swing Door
Step 2
Choose types of Colors & Materials
>> Frame Color
>> Infil Panel Choice
> Double Layer Laminated Glass
> Acrylic Panel
> Eco Graphic Panel
> Polystyrene
Step 3
Choose the add ons
> Swing Door Lock
> Sliding Door Lock
Step 4
Call us at 03-89623288.
Sit back and relax, our sales team will
take care the rest for you
Stylish Closet DoorThere are many types of Entertainment Room Doors you can choose from, and that depends on the amount of space you have, your budget and personal preference.
After choosing the type of door mechanism, in our Entertainment Room Door Series, you can design the door to your personal liking. Our Room Door series provide you with many types of material to choose from such as: Acrylic Panel, Fibered glass, Laminated glass, Texture glass and Polystyrene. All the door frames in Reliance Home are produced in Aluminium Frame which is light-weight but strong, water-proofing and lost lasting.