Step 1
Choose design of door
Step 2
Choose types of Colors & Materials
>> Frame Color
>> Infil Panel Choice
> Double Layer Laminated Glass
> Acrylic Panel
> Eco Graphic Panel
> Polystyrene
Step 3
Choose the add ons
> Sliding Door Lock
Step 4
Call us at 03-89623288.
Sit back and relax, our sales team will
take care the rest for you
Frame
Aluminum Powder Coated (* using Dupont/ Jotun premiump ainting coating)
Infil Panel
1. 6.38-6.78mm Double Layer Laminated Glass ( 10 color choices) (SAFLEX PVB film imported from USA)
2. 4mm Acrylic Color Panel ( 13 Color choices)
3. Eco Panel * VOC Free Eco-friendly Panel ( >more than 5,000 designs)
4. Polystyrene Sheet ( 18 designs & color choices)
5. Tempered Glass
6. Aluminum Lourves ( 1/4, 1/2 or Full Lourves)
Function
Folding Type (Inward/ Outward)
A Swing Door, is also known as hinged door that comes with minimum 3 hinges along one side of the door to allow the door pivot away from the doorway in one direction but not in the other.
Swing Door normally used as bedroom door, entrance door and Study Room Door as they have bigger entrance space than Toilet Door.
Same as other door, Swing Door is made up aluminium frame in various powder-coated colors and with various choise of infill such as: Polystyrene, Acrylic Panel, Fibered glass and Laminated Glass.

Infil Panel Material Type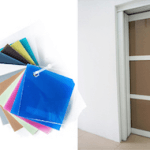 Bifold Door – Arcylic Panel Collection
Arcylic Panel is a plastic panel which is much lighter in weight as compared to glass and Eco Panel glass. It comes with solid color and is cheapest among other materials.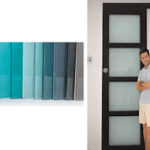 Bifold Door – Laminated Glass Collection
Laminated Glass is double layer glass consist of two layer of 3mm normal floated glass sandwiched by a 0.38mm or 0.78mm quality PVB film which holds these two fold glass tightly and non-shatter in the event of breakage. Not only Laminated Glass is non-shatter, it also reduce the transmission of noise, penetration of heat and their colors are very mild and elegant to choose from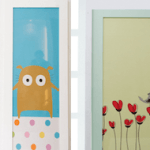 Eco Panel Collection
Eco Panel is also named as "pictured glass" which comes in many graphic design. In Reliance Home, we provide more than 5000 designs to choose from.
Door hinges used are made up of full SUS 304 stainless steel material as well as the screws and the handles are of heavy duty. Therefore, our premium made components provide smooth opening and closing to ensure the greatest user friendliness. All these accessories and parts are anti-rust components and engineered for durability.
Swing Door Collection Models:-
An appealing door is a vital part of a house or building that can make a vice difference in the appearance. With the right choice, they can have a special effect on the interior or exterior look of the room, house, office, etc. Our Swing Door collection models are so versatile in the style, material and colors that are suitable for interior doors. They can also come in multi-panles as multiswing doors suitable for exterior or outdoor doors.





Architectural Drawing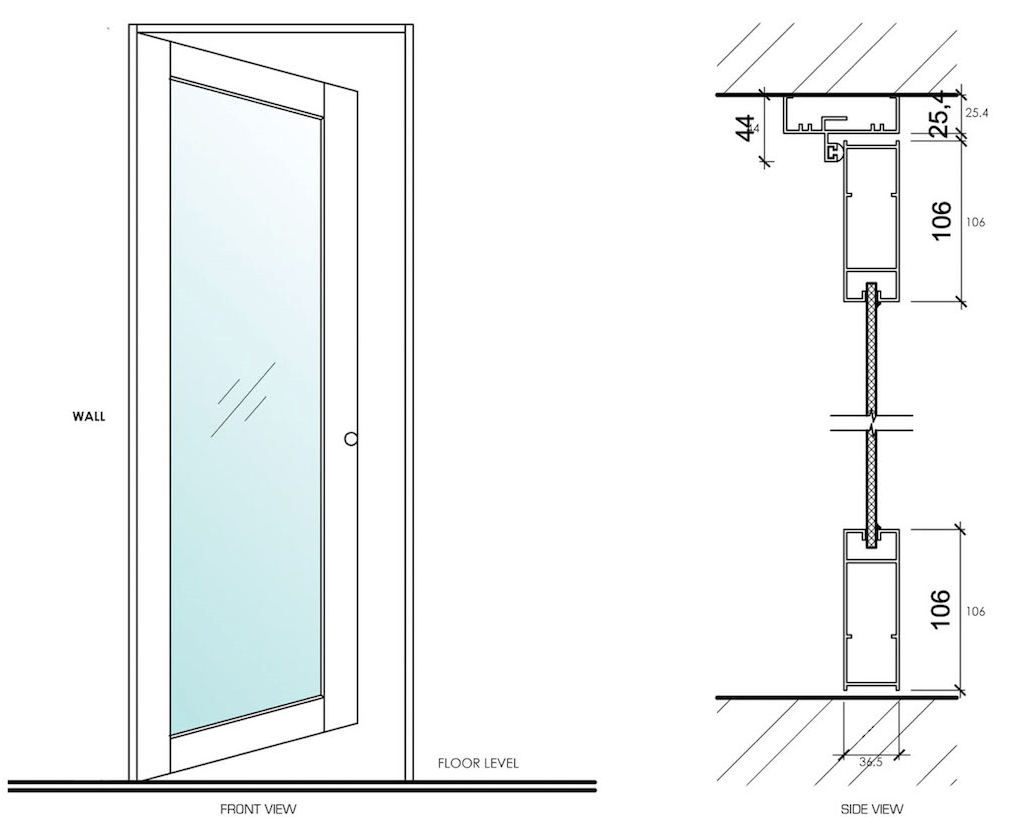 Installation Manual

| | | | | | |
| --- | --- | --- | --- | --- | --- |
| SW820 | SW823 | SW803 | SW843 | SW822 | SW807 |
| SW804 | SW823A | SW831 | SW824 | SW802 | SW825 |
| SW826 | SW827 | SW828 | SW812 | SW808 | SW824A |
| SW830 | SW813 | SW815 | SW831A | SW814 | SW832 |
| SW831B | SW829 | SW853 | SW816 | SW817 | SW806 |
| SW833 | SW805 | SW837 | SW811 | SW861 | SW810 |
| SW4055 | SW4058 | SW4055 | SW4049 | SW1539 | SW8129 |
| SW818 | SW829A | SW819 | SW820A | SW821 Full Lourves | SW820 1/4 Lourves |
Sleek, Simple, Space Saving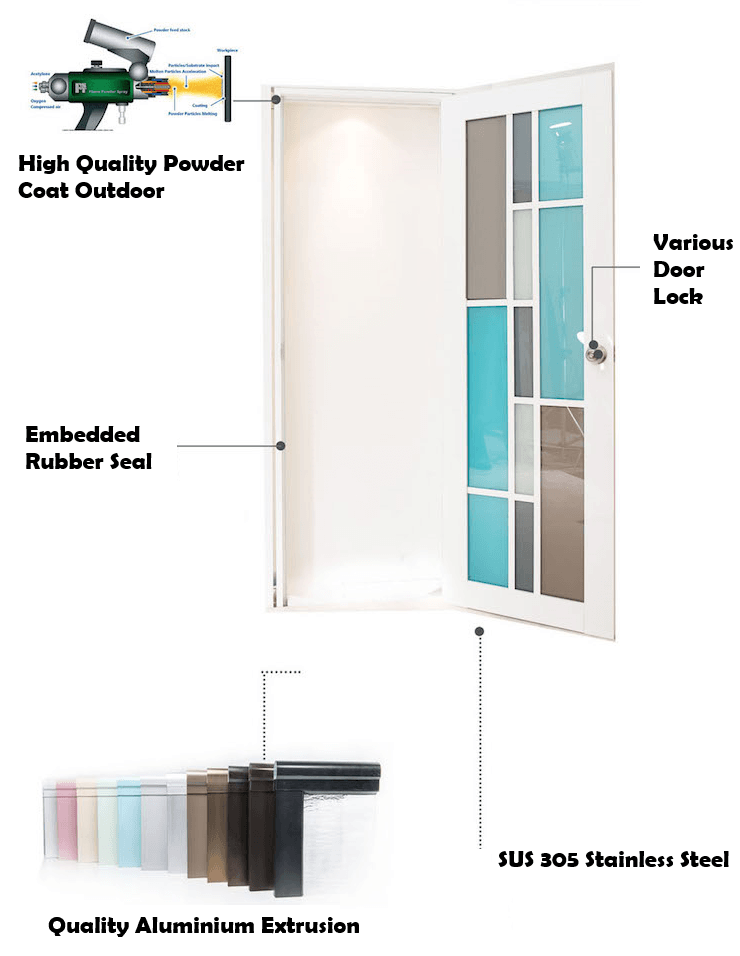 High Quality Powder Coat (Outdoor)
Thicker & better weather resistance Frame coating system
Rubber Seal at the door jamb to absorb the noise raised from the door closer between the door jamb and the door panel.
Quality Aluminium Extrusion
Our Swing Door uses highest quality surface finishes. We only use promary aluminium billets, also ensuring constant mechanical properties
SUS305 Stainless Steel for Reliability
The exceptional design features and high quality of RELIANCE
Multiple Door Lock Choice
Round Lock
Safety Lock
Level Lock
Infil Panel Choice
Laminated Glass
Acrylic Panel
Eco Panel Graphic

Round Lock
Materials: SUS304 Stainless Steel
Color: Silver/Bronze

Round Lock
Materials: SUS304 Stainless Steel
Color: Silver/Bronze

Safety Lock
Materials: SUS304 Stainless Steel
Color: Silver

Level Lock
Materials: Zinc Diecast
Color: Silver
Various Infil Panel Choice