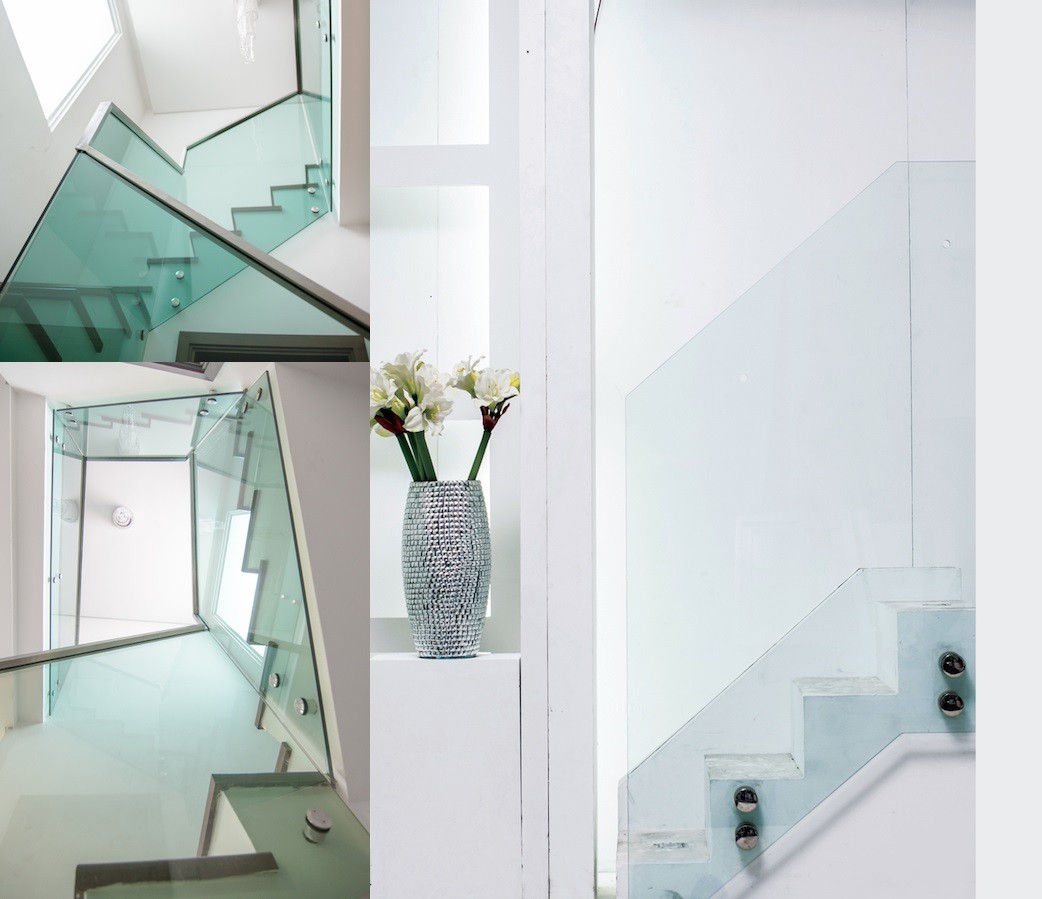 1. Glass Staircase 4S101
2. Glass Staircase 4S202
3. Glass Staircase 4S303
4. Staircase Glass 4S505
5. Staircase Glass 4S606
6. Glass Clip
7. Embedded U Channel
Step 3
Choose the add ons
1. Laminated Glass(Green, Blue, Grey, Frosted)
2. Sandblast Glass
Step 4
Call us at 03-89623288.
Sit back and relax, our sales team will
take care the rest for you
GLASS MATERIAL TYPE – 12MM /8MM Tempered Glass
​
RELIANCE HOME Glass is safety glazing material, conforming to the requirements of ASTM C 1048, ANSI 97.1, BS 6206, etc. RELIANCE HOME Tempered Glass is more resistant to thermally induced stress and can, therefore, resist thermal shock which can cause ordinary annealed glass to crack.
RELIANCE HOME Tempered Glass is approximately 4 to 5 times stronger than ordinary annealed glass. It has a higher bending strength and is more resistant to impact.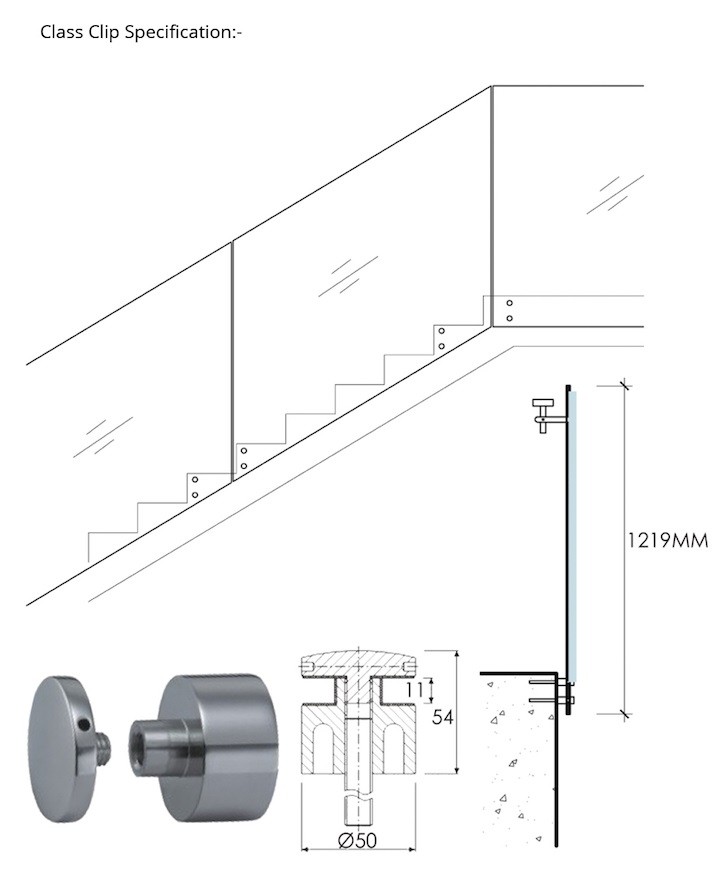 Staircase Glass "Adds a new element of style to your home"





Tab 2 content goes here.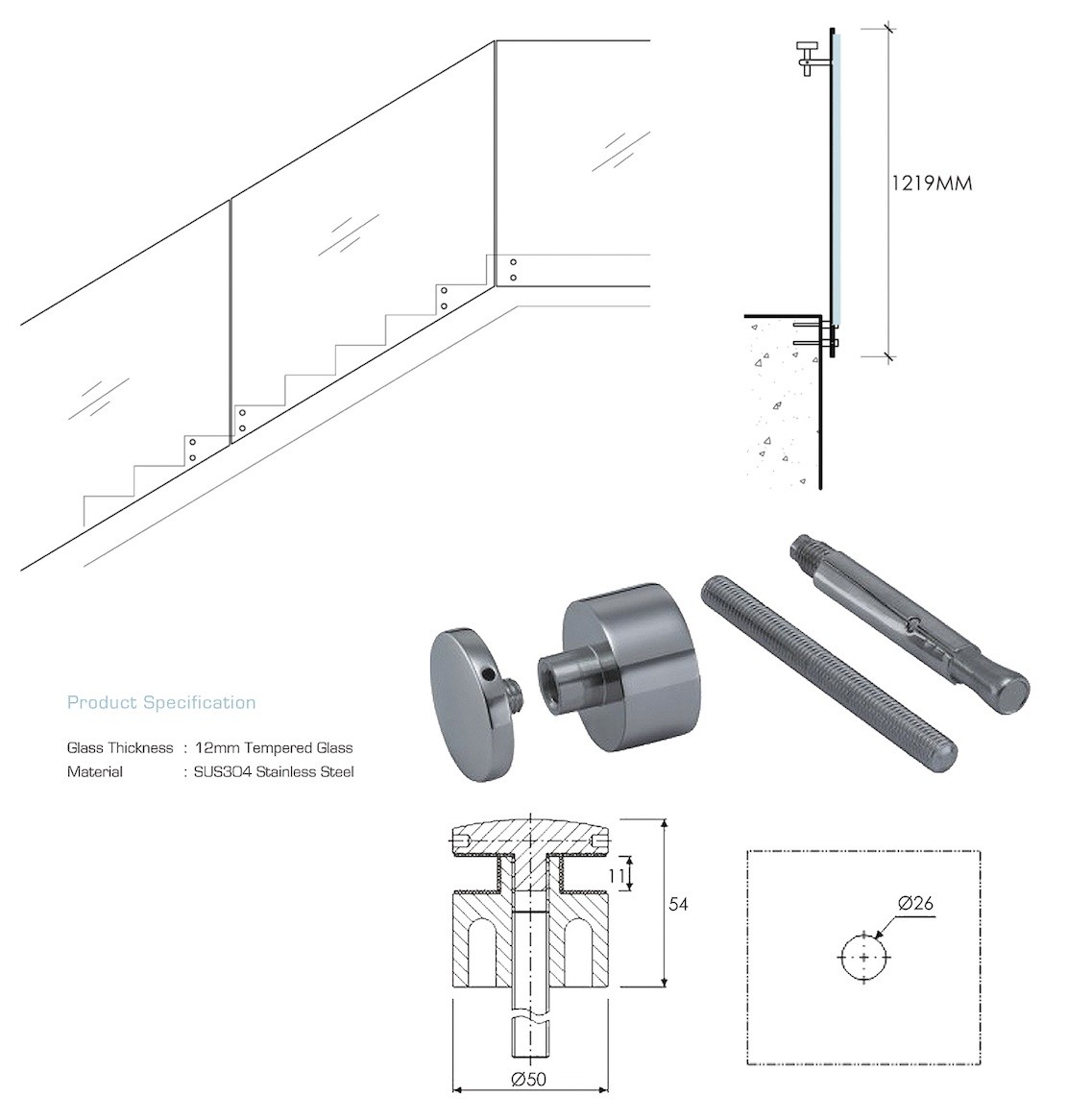 Material: SUS404 Stainless Steel
Glass Thickness: T12mm Clear Tempered Glass