Study Room Door is one of the most important elements to consider during your renovation. It can control the noise level and divide spaces into different areas, Reliance Home study room door ranges from Bifold Door, Sliding Door, Swing Door, frameless sliding door to frameless swing too.
After choosing the type of door mechanism, in our Room Door Series, you can design the door to your personal liking. Our Room Door series provide you which many types of material to choose from such as: Acrylic Panel, Fibered glass, Laminated Glass, Texture Glass and Polystyrene. All the door frames in Reliance Home are produced in Aluminium Frame which is lightweight but strong, water-proofing and long lasting.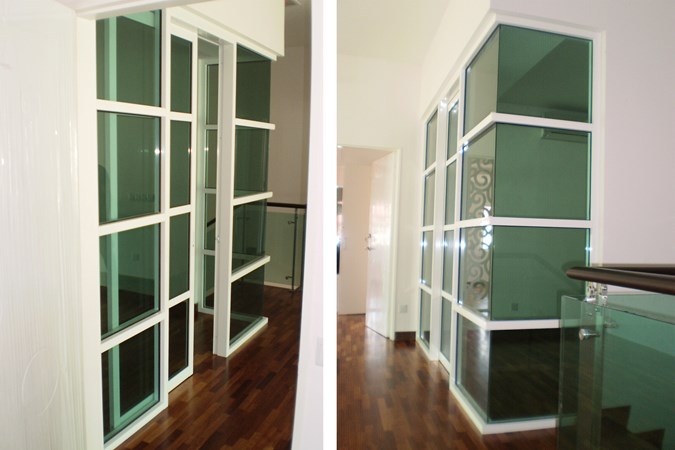 Step 1
Choose types of door
> Bifold Door
> Framed Sliding Door
> Framed Swing Door
> TG800 Frameless Sliding Door
> Frameless Swing Door
Step 2
Choose types of Colors & Materials
>> Frame Color
>> Infil Panel Choice
> Double Layer Laminated Glass
> Acrylic Panel
> Eco Graphic Panel
> Polystyrene
Step 3
Choose the add ons
> Swing Door Lock
> Sliding Door Lock
Step 4
Call us at 03-89623288.
Sit back and relax, our sales team will
take care the rest for you
Find Your door StyleThe purpose to install a door is not just only an accessible door but is also an added feature to your room or house or architectural appearance. Of course, a room door besides provide privacy whenever needed, an appealing room door may lighten up a room or doorway or as a decorative element.