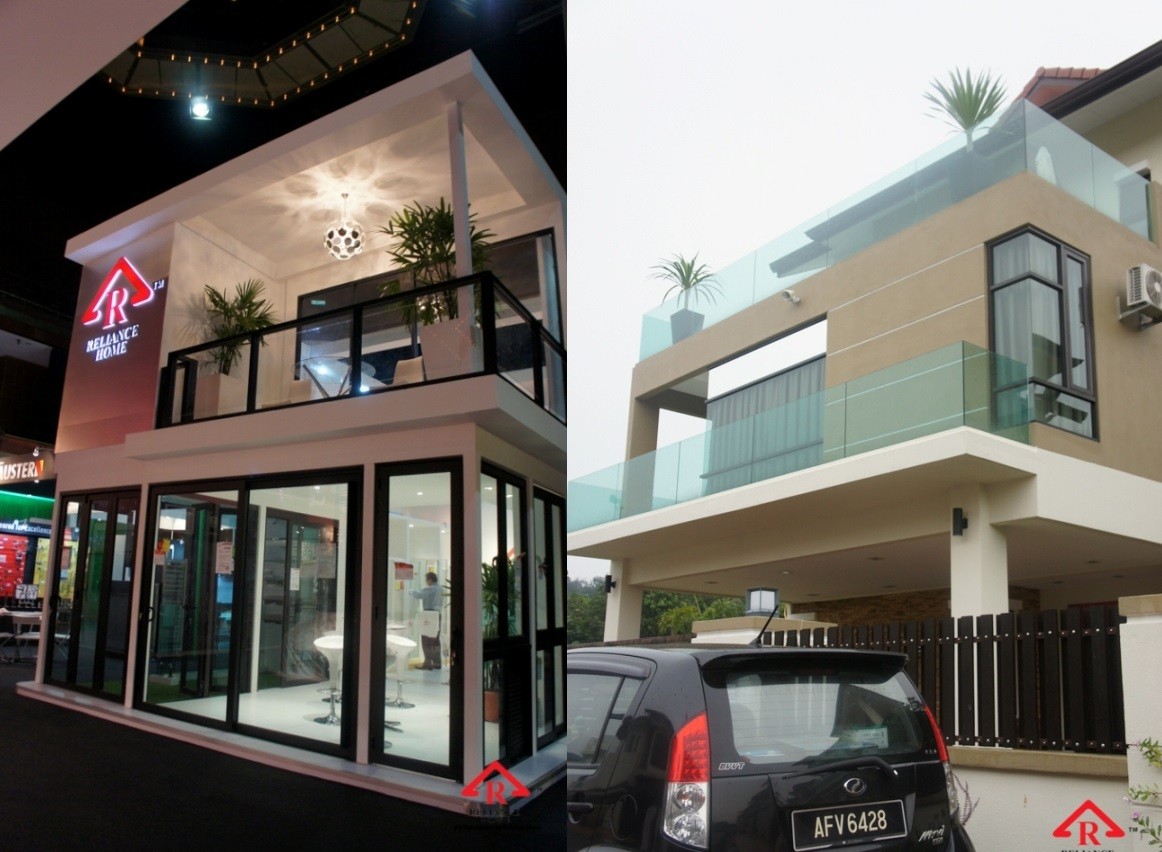 Looking for remodeling your house? Moving in your new house and change your old traditional interior look into a modern one ?
Well, you have come to the right place. In Reliance Home, every customer is unique to us and that is why our entire product is custom made. Balcony is one of the important interior elements during the renovation as the conventional balcony always blocks the view of the users. Imagine you can have unblocked full view of the external surrounding from your bedroom? Doesn't it sound cool? That is why you should consider balcony glass.
BALCONY GLASS MATERIAL
All our balcony and glass railing for outdoor is using Tempered Glass– Grade A. Tempered Glass is manufactured through a process of extreme heating and rapid cooling, making it harder than normal glass. In all our balcony and staircase glass series, we add additional safety feature named ''heat-soak'' into the tempering process as these types of products are exposed to public area. This heat soak process are costly to make that is why only applicable to be used as public area products.
Heat Soaking is a destructive process in which a pane of Tempered Glass is subjected to temperatures up to 280° C for several hours over a specific temperature gradient to induce fracture. This test insures that if there is probability of breakage, then the infected panes will break inside the furnace at the factory itself. Up to 95 % NiS infected panes are usually destroyed inside the heat soak chamber at the factory premises and hence, reduce the chances of onsite breakages.
CATALOG BALCONY GLASS