Bifold Door has been the most popular choice for limited space area as it saves half of the space needed for a door to swing open.
At Reliance Home, we provide a good design platform consists of various colors of door frame and materials for our customer to design their desired Bifold Door. Our frame is made up aluminium with powder coating color and the infill panel is made up of choices such as: Polystyrene, Acrylic Panel, Fibered glass and Laminated Glass.
Our Bifold Door comes with durable roller system and backed by 2-years warranty to assure you the quality.
For ideas and advice, look through our Interior Door Buying Guide or our Doors Style Gallery at below – they'll help you to decide which door best meets your needs.
Bifold Door– Laminated Glass COLLECTION
Laminated Glass is double layer glass consist of two layer of 3mm normal floated glass sandwiched by a 0.38 or 0.78mm quality PVB film which hold these two float glass tightly and non-shatter in the event of breakage. Not only laminated glass is non-shatter, it also reduce the transmission of noise, penetration of heat and their colors are very mild and elegant to choose from.
​
| | | | | | | | |
| --- | --- | --- | --- | --- | --- | --- | --- |
| FD115 | FD115 | FD117 | FD117 | FD117 + 1/3 Lourves | FD117 + 1/3 Lourves | FD118 | FD118 |
| FD118 | FD118 | FD112 | FD111 | FD111 | FD116 | FD116 | FD111 |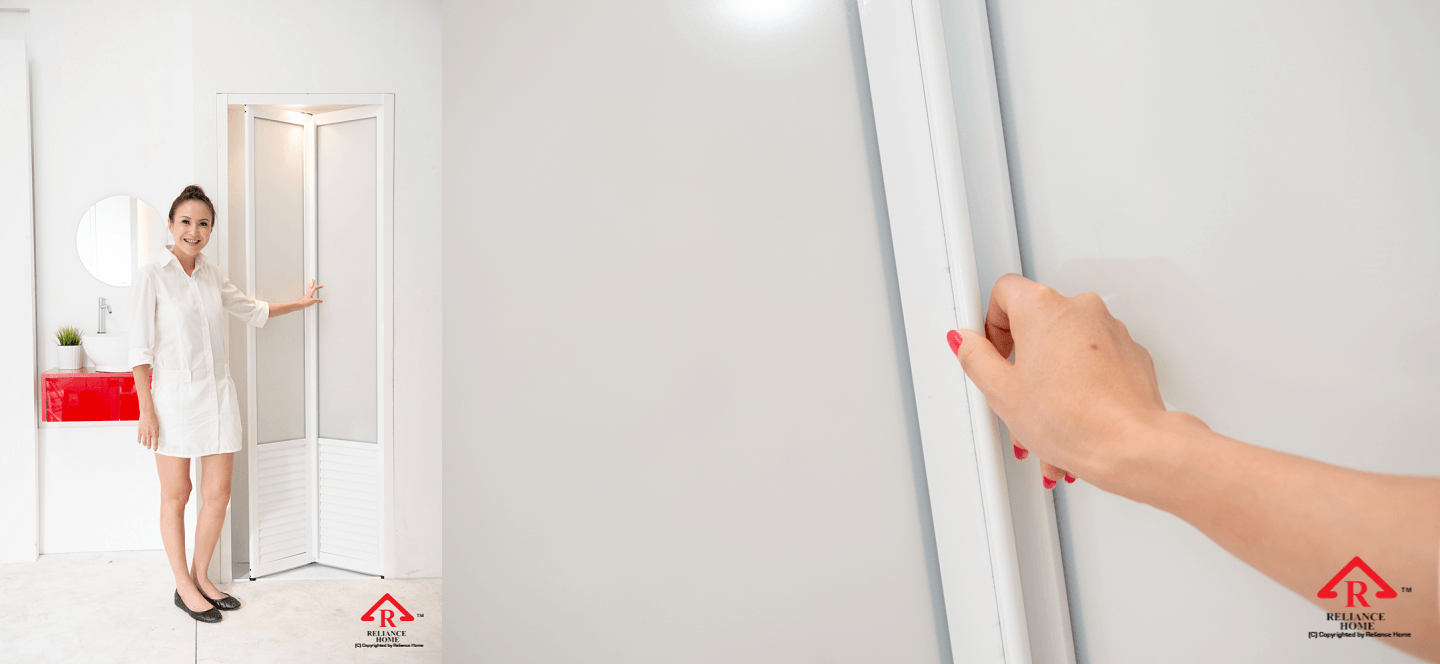 ​Please select your prefer color of the Frame here..