Pool glass serves as a safety guard for kids especially on the deeper water benchmark. The pool glass, same as Balcony Glass, is made up of Tempered Glass.
TEMPERED GLASS
All our balcony and glass railing for outdoor is using Tempered Glass– Grade A. Tempered Glass is manufactured through a process of extreme heating and rapid cooling, making it harder than normal glass. In all our balcony and staircase glass series, we add additional safety feature named ''heat-soak'' into the tempering process as these types of products are exposed to public area. This heat soak process are costly to make that is why only applicable to be used as public area products.
Heat Soaking is a destructive process in which a pane of Tempered Glass is subjected to temperatures up to 280° C for several hours over a specific temperature gradient to induce fracture. This test insures that if there is probability of breakage then the infected panes will break inside the furnace at the factory itself. Up to 95 % NiS infected panes are usually destroyed inside the heat soak chamber at the factory premises and hence, reduce the chances of onsite breakages.
There are two types of Glass Railing as show below:
EMBEDDED ALUMINUM U-CHANNEL
is made up 6'' of Aluminium U CHANNEL, which is implanted into your cement floor that becomes even to your floor level, and we will put the 12mm tempered glass into this U CHANNEL and get them sealed with transparent Silicon. This type of staircase consumes more space than the glass clip as it takes away minimum 6 inch of the area to get them U CHANNEL embedded.
STAINLESS STEEL HOLDER – GLASS RAIL
Glass Clip type does not involve any wet work like embedded aluminum U-channel; it is simpler and faster in terms of installation. In Glass Clip, we simply screw the piece of glass to the sidewall of the staircase using our stainless steel-made Glass Clip. This type of staircase provides larger walkway as it is installed at the side wall but more expensive due to larger piece of glass, as the glass has to cover from the bottom part of the staircase up to the standard height level.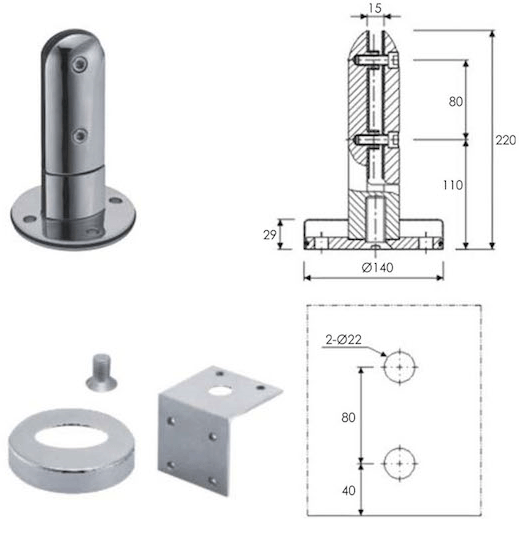 Product Specification
Thickness: 12mm Tempered Glass
Materials: SUS312 Stainless Steel
High Performance
Frameless glass balustrades are the ideal solution for creating an open unstructured with a modern aesthetic.
Grade A Tempered Glass certified by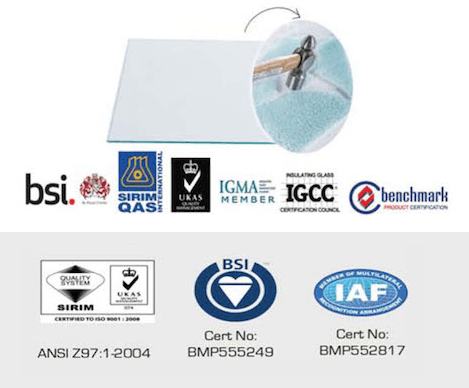 Tab 2 content goes here.
SUS304 Stainless Steel Holder Universal Staircase System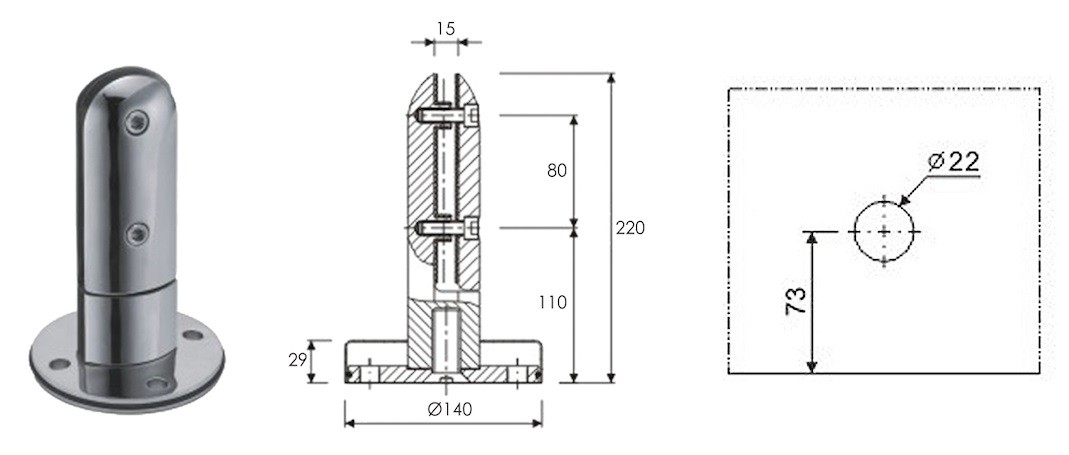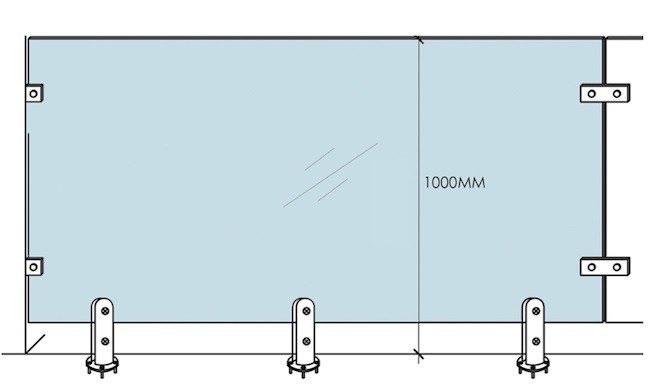 SUS304 Stainless Steel Holder Universal Staircase System