Product Description
Have you ever thought having a 6 feet spread of unblocked view from your living hall to your garden? Now you can. with Reliance Premium Plus Outdoor-Sliding Door, also known as Multi Sliding door, is made up of roller system that supported by high quality of heavy-duty industrial nylon made rollers, which can support a large piece of door up to 6′ x 10′ H.
Benefits of Outdoor-Sliding Door or Multisliding Door
Boasting a number of benefits when compared to a Sliding Door, a Multisliding Door undoubtedly boasts superior aesthetics when opened. Supersized outdoor-Swing Doors boast massive glass areas which completely open up a room or property, flooding it with light, and allowing you to enjoy views without the obstruction of the vertical transoms which are required on folding doors.
Out Outdoor-Swing Door consist of strong aluminium profile and Double Layer Laminated Glass to ensure that our systems operate effortlessly as well as ensure you years of reliability and security.
Our frame is powder coated into more than 20 color choices, and if this isn't enough we also create wood grain finish over the coating, this superb finish assures the look of the real timber is attained without the compromise of the quality of aluminium.
Our 6.38mm thickness of Double Layer Laminated Glass comes in many colors such as: Clear green, clear blue, clear brown, clear black to frosted white, frosted green/blue/brown/black and so on.
The combination of both the aluminium frame and Laminated Glass are so soothing and sleek looking, and almost maintenance free.
In Reliance Home, we provide a whole range of Outdoor Door options. Visit other types of door range here: Folding door, Sliding Door, Swing Door, single panel door, double panel doors, 4 panels, 6 panels or even up to 12 panels doors, we can fulfill your every need.
| | |
| --- | --- |
| Handle Option 1 – Straight Sleek Hidden Handle | Handle Option 2 – Conventional Lock |
Embedded C Handle
Multifolding Door Embedded Handle

Multisliding Handle
Material: Zinc Diecast
Color: Black

YM 6
Material: Zinc Diecast
Color: Black / White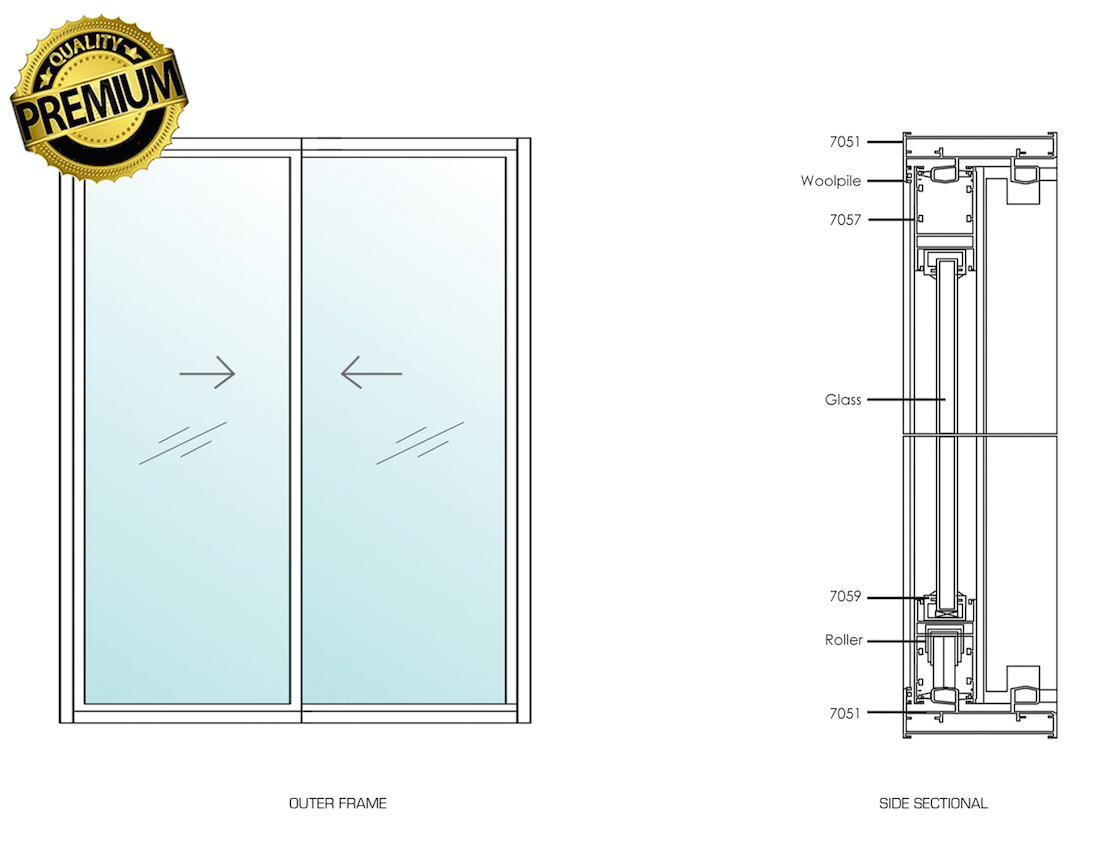 Installation Manual

Application


2 Tracks
2 Leaf

2 Tracks
Integrated Composite 2 Leaf

2 Tracks
3 Leaf Joined

2 Tracks
3 Leaf Independent

2 Tracks
4 Leaf

3 Tracks
3 Leaf

3 Tracks
6 Leaf

4 Tracks
4 Leaf
For more information, ideas, design consultation, etc., please feel free to contact us now at 03-8962 3288.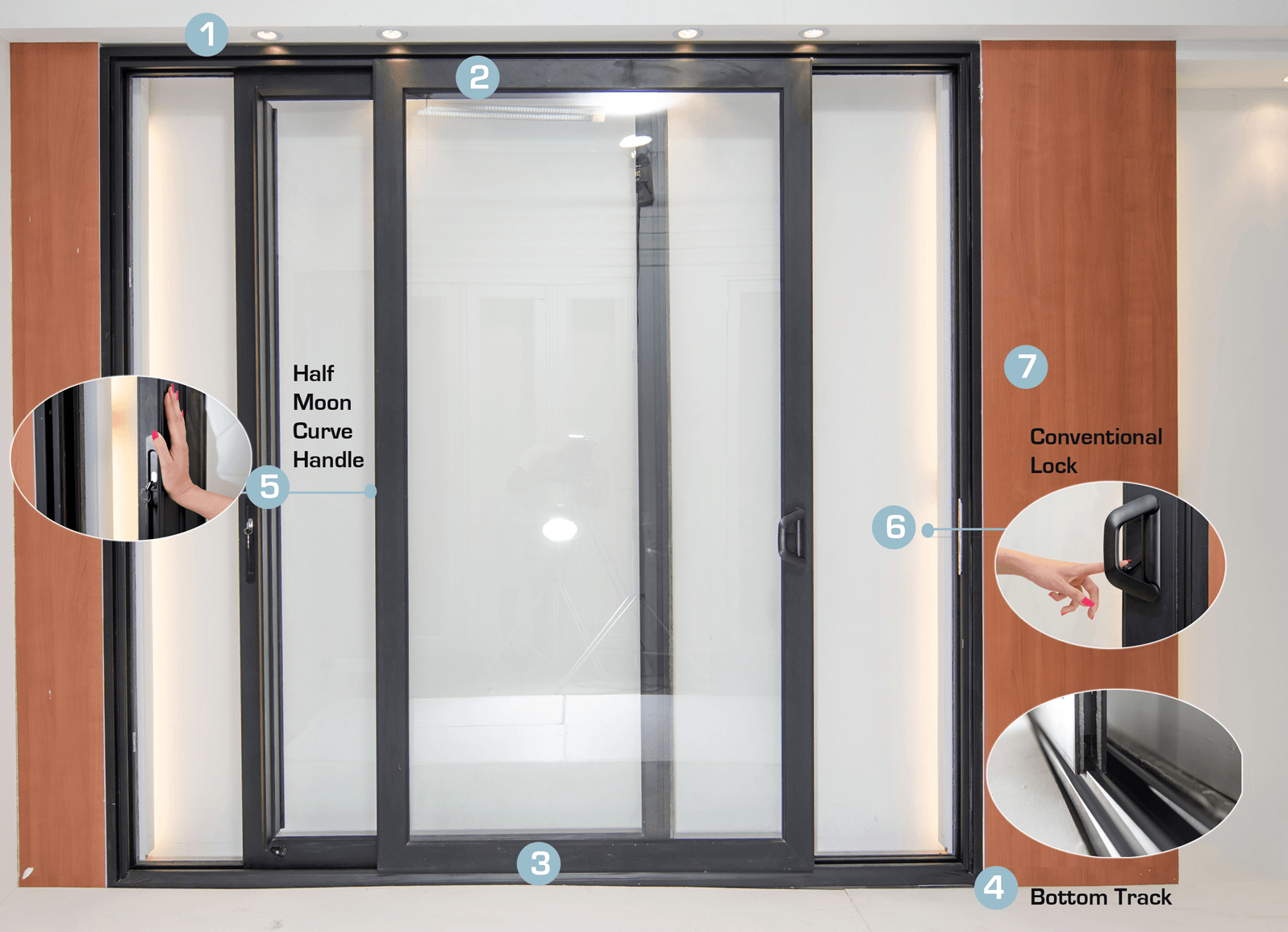 | | |
| --- | --- |
| Handle Option 1 – Straight Sleek Hidden Handle | Handle Option 2 – Conventional Lock |