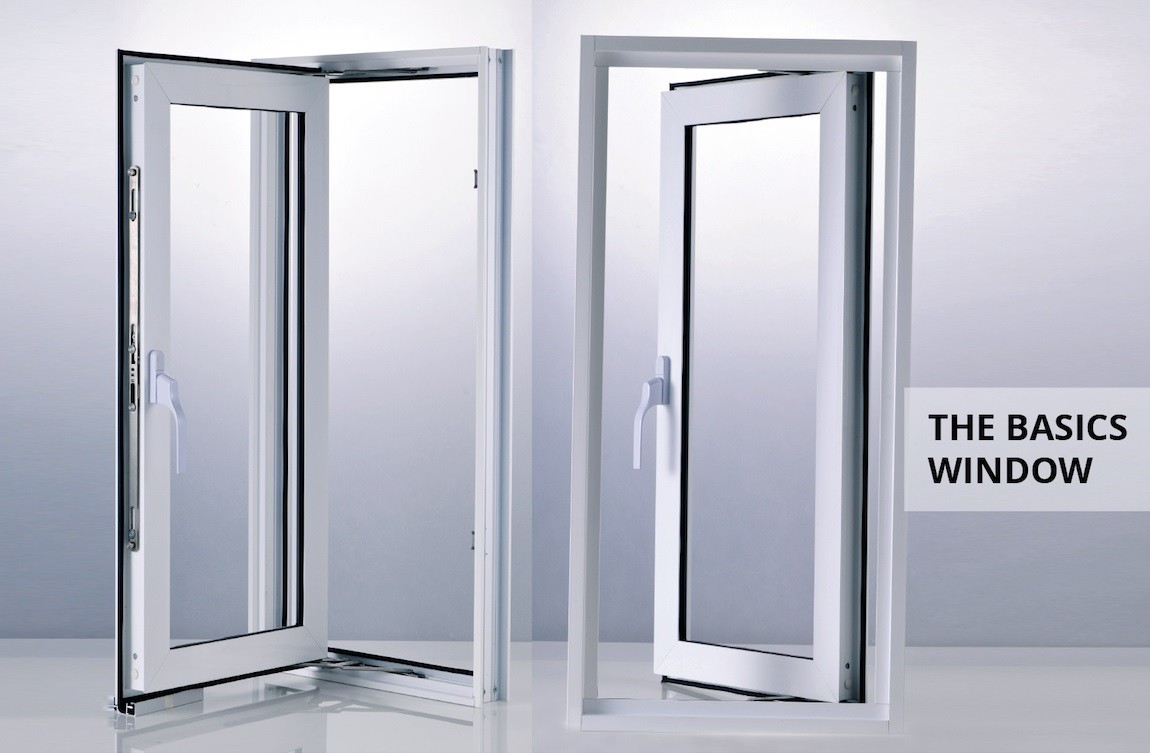 Multi Point Locking System

Surface Finished: Glossy Polished/Matt
Material: SUS304 Stainless Steel
Function: Pivot Door
Outward
bar Hinge System

Surface Finished: Glossy Polished/Matt
Material: SUS304 Stainless Steel
Function: Pivot Door
Outward

Step 1
Choose the design types of Skylight
1. Casement Window
TYPE 1: BASIC
TYPE 2: PRESTIGE
2. Sliding Window
3. Folding Window
4. Top Hung
5. Fix Panel
Step 2
Descide the Size
Optimum size (Per Panel):
1.Casement Window
Type 1: THE BASIC : 2′ x 4'H
Type 2: THE PRESTIGE : 2′ x 4'H
2. Sliding Window : 2′ x 4'H
3. Folding Window : 2′ x 4'H
4. Top Hung : 2′ x 4'H
5. Fix Panel : Custom Size
Step 3
Choose the add ons
1. Latice
2. Lourves
3. Upgrade to 8.38mm Glass
4. Fix Panel
Step 4
Call us at 03-89623288.
Sit back and relax, our sales team will
take care the rest for you
PRODUCT SPECIFICATION
Model No
Casement Window
Frame
1.6 – 2.0mm Thickness of Aluminium
Glass Thickness
6.38 – 6.78mm
8.38 – 8.78mm
Double Layer Laminated Glass
Color Choice: Green, Blue Grey, Clear
6mm or 8mm Tempered Glass
Color choice: ​ Green, Blue Grey, Clear Design
One Piece Glass
Latice
Function
Pivot Casement Window
Security
Multipoint Lock
2 Point Lock
Adds On (Optional)
1. Latice
​2. Lourves
3. Upgrade to 8.38mm Glass
4. Fix Panel
Feature:
Reduce external sound levels.
Engineered for durability of strong aluminum profile
Enhanced security by Reliance Home Two-Point locking system
Elegant Frame outline and various color choices for both frame and high graded Laminated Glass
Smooth opening and closing system with premium quality parts components to ensure greatest user friendliness.
All accessories and parts used are made of stainless steel with the screws.
All window products come with two years warranty from Reliance*.
Safety & Standards
RELIANCE HOME Glass is safety glazing material, conforming to the requirements of
CPSC 16FR 1201 Category I Performance
CPSC 16FR 1201 Category II Performance criteria
Underwriters Laboratories' UL972 Standard for
Security Glazing
Class 1 of the ASTM International's F1233 Security
Glazing Test Standard.
Impact Performance
RElLIANCE HOME laminated safety glass will resist penetration and will absorb the energy of the impact. The glass will remain intact when broken, with the glass fragments remaining firmly bonded to the interlayer, thus minimising the risk of injuries from sharp edges and falling glass.
Security
If broken, laminated safety glass will remain intact in its frame and will continue to safeguard the building until the glass is replaced. Due to the tough PVB interlayer used, it will continue to provide protection and resistance to entry after the glazing is broken.
Sound Reduction
The viscoelastic properties of the SAFLEX PVB Interlayer RELIANCE HOME used provide a dampening effect on the transmission of sound, thus reducing unwanted noise.
UV Control
The UV absorbing additive in the Saflex PVB interlayer used by RELIANCE HOME can screen out almost all of the sun's damaging UV rays, thus providing protection against discolouration and damage to fabrics, furniture, wall coverings, furnishings, artworks, etc.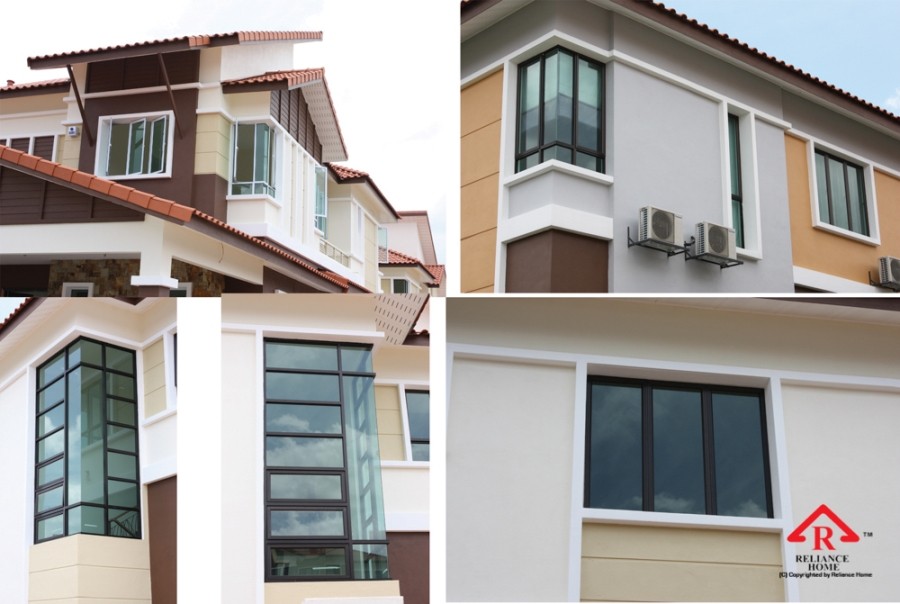 The Basic Casement Window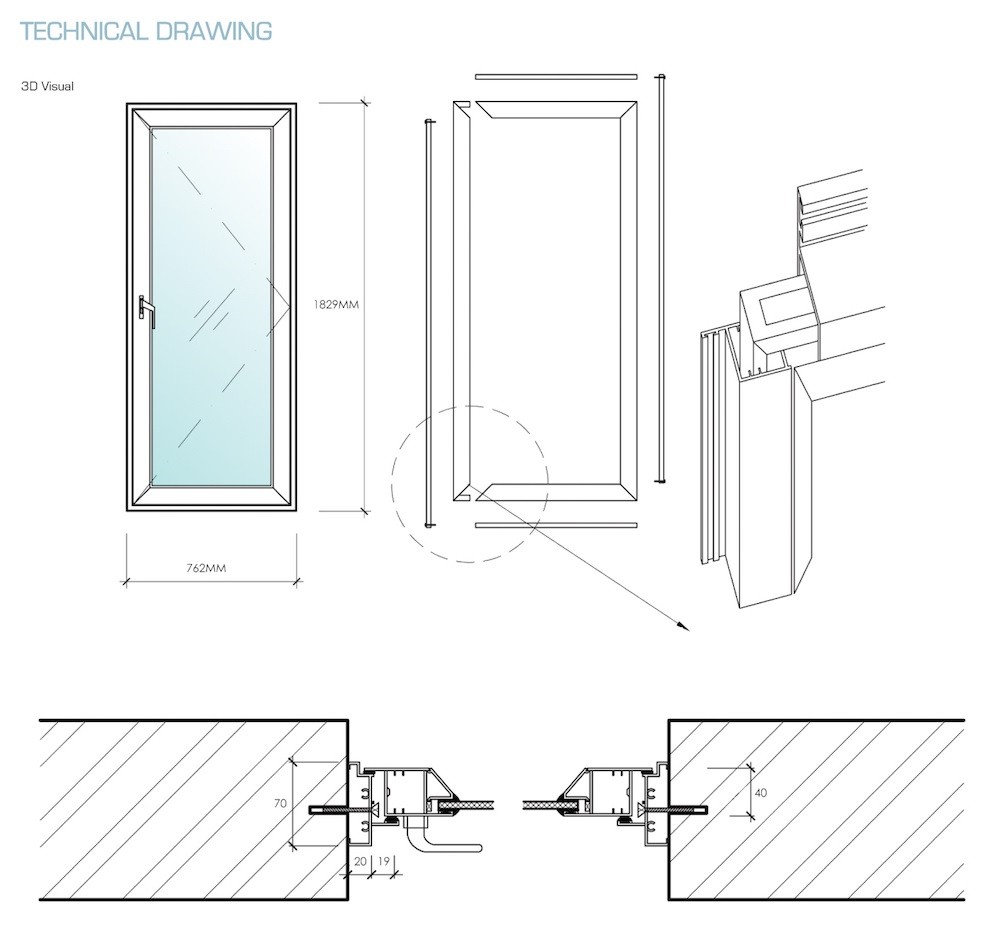 Reduce external sound level
Engineered for durability
Enhanced security
Smooth operation
Stainless steel lock bars and hinges
Anti rust components
Heavy duty handles and hinges
Easy installation
Features of Reliance Window
1. Safe 2 point locking system to ensure greatest security against adversed force.
2. Elegant frame outline and variety color choice of high graded laminated glass as a infil panel
3. Smooth opening and closing system with premium made component to ensure the greatest user friendliness.
4. The warranty provided by Reliance is 24 months. Terms and conditions apply.