Kitchen is one of the high traffic areas of the house. Everyone goes in and out of the kitchen everyday, therefore having a durable Kitchen Dooris very crucial in planning our kitchen.
Kitchen can be a very oily and stuffy space if the cleanliness is not maintained regularly, therefore, choosing the correct material for the Kitchen Door can save you a lot of maintenance and replacement cost.
Kitchen Door must be waterproofing, easy-to-clean and stain resistant due to the nature condition of the kitchen area.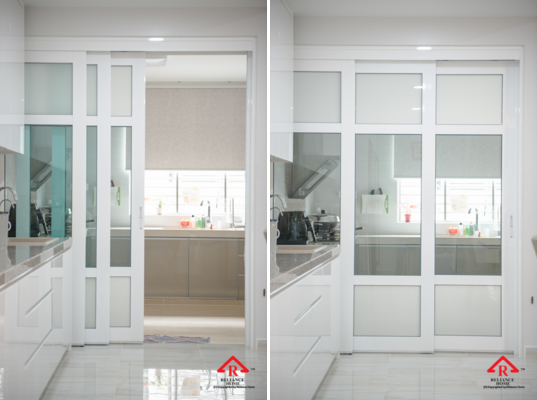 Beautiful frame finishes and glass types will definitely accent any room of your home and trust us, you will love the barely audible, gently glide of the exclusive durable roller system that will allow for the easiest and quitest movement of your slide door imaginable.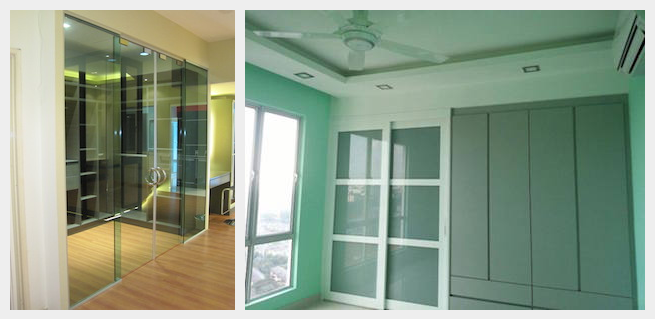 Step 1
Choose types of door
> TG800 Frameless Sliding Door
> Frameless Swing Door
> Framed Sliding Door
> Framed Swing Door
Step 2
Choose types of Colors & Materials
>> Frame Color
>> Infil Panel Choice
> Double Layer Laminated Glass
> Acrylic Panel
> Eco Graphic Panel
> Polystyrene
Step 3
Choose the add ons
> Swing Door Lock
> Sliding Door Lock
Step 4
Call us at 03-89623288.
Sit back and relax, our sales team will
take care the rest for you
Your Kitchen Door, Your Way
Sliding door
has always become the popular pick among our cosomers to be a kitchen door; in fact it's quite true due to its space maximization.
Sliding Door
slide and open the door space fully, so that big items can be moved in and out without the obstruction of the presence of any door panel.
If sliding is not a favorable option due to space allocation, swing door will be the second option. Same as others doors, all of kitchen doors are made up of aluminium frame with various choice of infill such as:
Polystyrene
,
Acrylic
, Fibered Glass and
Laminated Glass